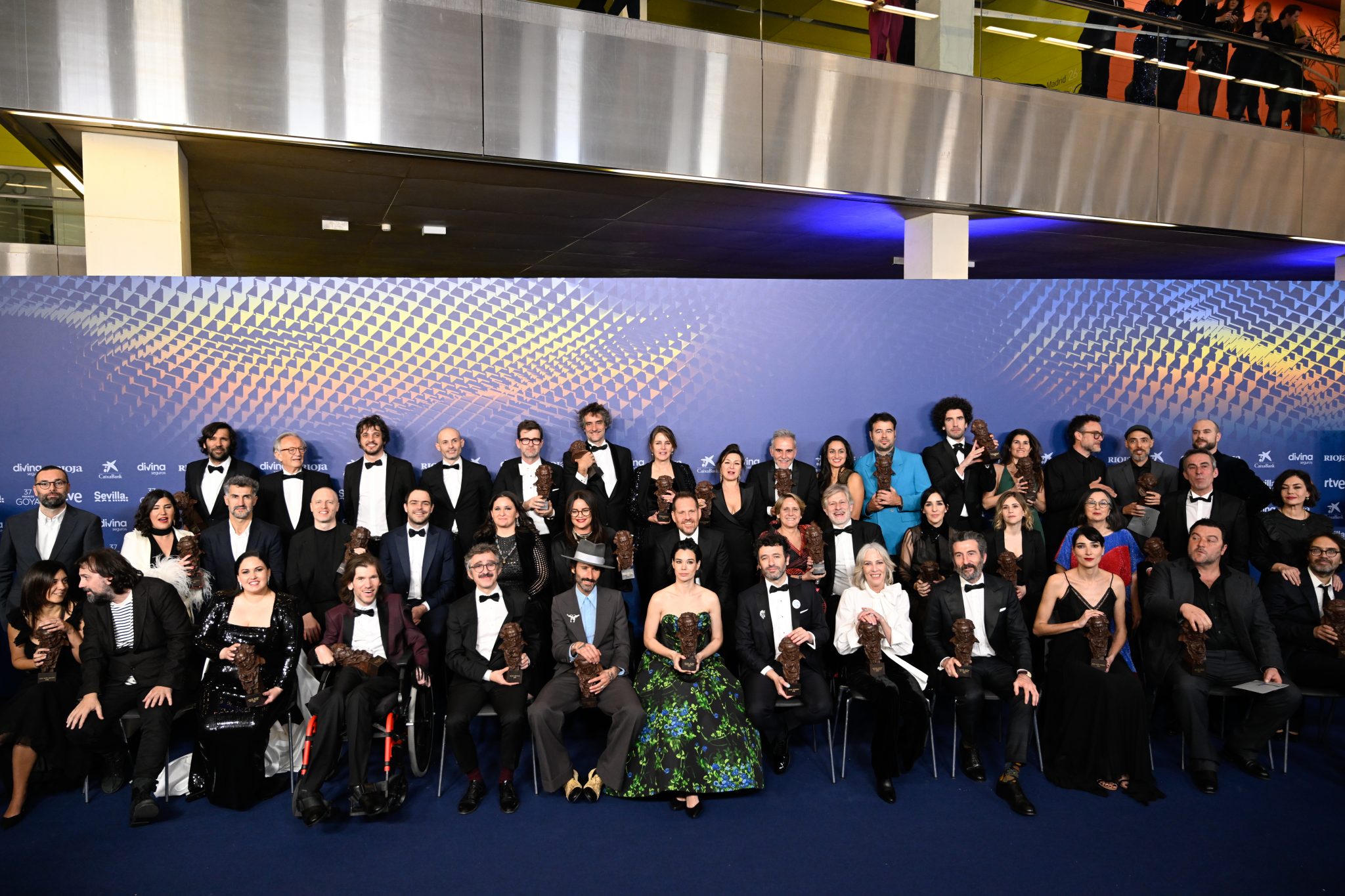 Photo: ©Ana Belén Fernández
The Film Academy presented the statuettes for the Goya Awards 2023, at a ceremony held on 11th February at the FIBES Conference and Exhibition Centre in Sevilla, celebrating yet another year of Spanish cinema.
DAMA would like to congratulate all the award winners, and especially our members.
37th edition of the Goya Awards
Best Film
'As bestas', directed and co-written by Rodrigo Sorogoyen, together with Isabel Peña.
Best Direction
Rodrigo Sorogoyen, por 'As bestas'
Best New Director
Alauda Ruiz de Azúa, for 'Cinco lobitos'
Best Original Screenplay
Isabel Peña, Rodrigo Sorogoyen, for 'As bestas'
Best adapted screenplay
Fran Araújo, Isa Campo, Isaki Lacuesta for 'Un año, una noche'
Best Animated Film
'Unicorn Wars', by Alberto Vázquez
Best Fiction Short Film
'Arquitectura Emocional 1959', by Elías León Siminiani
DAMA deeply regrets the death of Carlos Saura, an irreplaceable filmmaker in the history of Spanish cinema, Goya de Honor 2023.